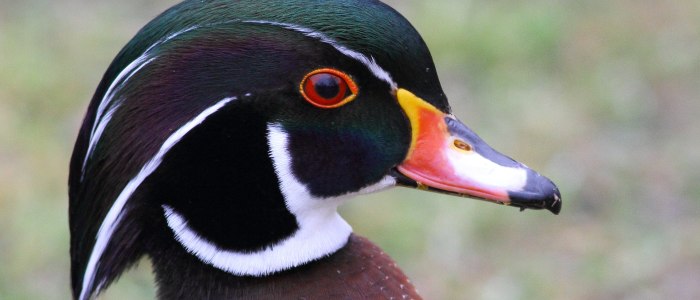 The totals are in from the Plymouth Christmas Bird Count held on December 17, thanks to compiler Trevor Lloyd-Evans of Manomet Center for Conservation Sciences. The area covered annually on this citizen science project is a 7.5-mile radius circle centered at the Pinehills, which includes ponds, beaches, forest, roadsides and backyard bird feeders. Twenty-six birders, including me, participated this year, splitting up in small groups to cover as much territory as possible. Between us, we counted 11,181 birds of 106 species.
I joined the group covering section 1, which contains Long Beach, and what a treat that was. The seven of us drove out Ryder Way to the Goldenrod field station viewing sea ducks like Surf Scoters, Long-tailed Ducks and Horned Grebes. From the field station we walked out onto the beach and soon spotted a Snowy Owl perched on a post – a thrilling way to begin the day. Other beach highlights were Snow Buntings, Horned Larks, Purple Sandpipers and Savannah (Ipswich) Sparrows.
This slideshow requires JavaScript.
The rest of the day didn't let us down. Splitting up, we covered the waterfront (Iceland Gull!), Nook Road (Rusty Blackbird!), Great South Pond, Plimoth Plantation (Common Yellowthroat!) and other birdy spots. One of my favorite sightings was at Jenney Grist Mill where we found a confused Wood Duck misbehaving with Mallards and begging for food. We also discovered two-dozen cheerful Wild Turkeys; last year we only saw their giant footprints in the snow.
Being a part of a Christmas Bird Count is always fun: great birds, personable company, and fresh air. There's also the satisfaction of contributing to a nationwide citizen science effort to document changes in population trends and ranges of birds. Why don't you join us next year?
Here's the list from all sections; those not seen in our section are marked with an asterisk:
Brant
Canada Goose
Mute Swan
Wood Duck
Gadwall
American Wigeon*
American Black Duck
Mallard
Northern Pintail
Green-winged Teal*
Ring-necked Duck
Greater Scaup
Lesser Scaup
Common Eider
Harlequin Duck*
Surf Scoter
White-winged Scoter
Long-tailed Duck
Bufflehead
Common Goldeneye
Hooded Merganser
Common Merganser
Red-breasted Merganser
Ruddy Duck*
Wild Turkey
Red-throated Loon
Common Loon
Pied-billed Grebe
Horned Grebe
Red-necked Grebe*
Northern Gannet*
Double-crested Cormorant
Great Cormorant
Great Blue Heron
Bald Eagle*
Northern Harrier
Sharp-shinned Hawk*
Cooper's Hawk*
Red-shouldered Hawk*
Red-tailed Hawk
Virginia Rail*
American Coot
Black-bellied Plover*
Sanderling
Purple Sandpiper
Dunlin
Bonaparte's Gull*
Ring-billed Gull
Herring Gull
Iceland Gull
Great Black-backed Gull
Rock Pigeon
Mourning Dove
Eastern Screech Owl*
Snowy Owl
Belted Kingfisher
Red-bellied Woodpecker
Yellow-bellied Sapsucker
Downy Woodpecker
Hairy Woodpecker
Northern (Yellow-shafted) Flicker
Merlin*
Blue Jay
American Crow
Fish Crow
Common Raven*
Horned Lark
Black-capped Chickadee
Tufted Titmouse
Red-breasted Nuthatch*
White-breasted Nuthatch
Brown Creeper
Winter Wren
Marsh Wren
Carolina Wren
Golden-crowned Kinglet
Ruby-crowned Kinglet
Eastern Bluebird*
Hermit Thrush
American Robin
Gray Catbird
Northern Mockingbird
European Starling
Cedar Waxwing
Snow Bunting
Orange-crowned Warbler*
Common Yellowthroat
Pine Warbler*
Yellow-rumped (Myrtle) Warbler
Eastern Towhee*
American Tree Sparrow
Chipping Sparrow*
Clay-colored Sparrow*
Field Sparrow*
Savannah Sparrow
Savannah (Ipswich) Sparrow
Fox Sparrow*
Song Sparrow
Swamp Sparrow
White-throated Sparrow
White-crowned Sparrow*
Dark-eyed (Slate-colored) Junco
Northern Cardinal
Eastern Meadowlark*
Rusty Blackbird
House Finch
Purple Finch*
American Goldfinch
House Sparrow