Address
Church Street
Plymouth
MA

United States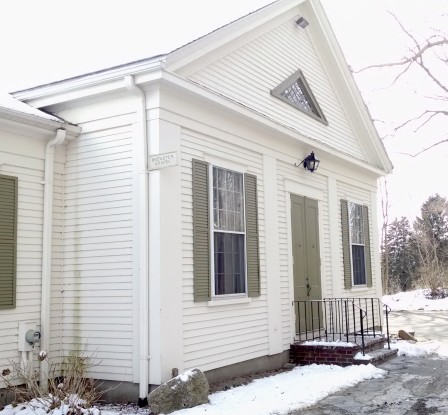 Brewster Chapel is in a pale yellow, historic building located at the end of Church Street in Plymouth MA, uphill from Town Square. If you are facing the big stone First Parish Unitarian Universalist Church, Church Street is along its left (south) side and almost looks like a driveway. In Google Maps, use "Church Street, Plymouth MA" as the address. Then, drive (or walk) just a little further uphill to Brewster Chapel.
Parking is located behind Brewster Chapel, along the circle next to the building, and along Church Street. A public parking lot is nearby on Market Street.
For information on handicapped access, please email dss@goldenrod.org.