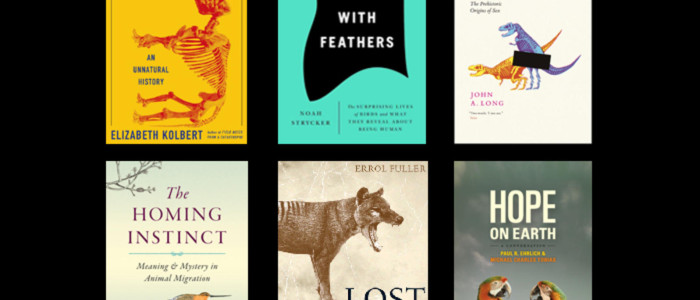 Thanks to all of you who recommended books for the Nature, Environment and Conservation Book Club. I have compiled them here (unvetted) and we will choose from these books and others for the Nature, Environment, and Conservation Book Club which started in January. Meetings are held on the second Monday of every month from 7:00 p.m. to 8:30 p.m. in Plymouth.We are still accepting new members. To sign up for the book club, please scroll to the bottom of the post and enter your contact information. If you have other book suggestions, please email them to dss@goldenrod.org and I will add them.
Many books fall into more than one category. Here I put each in what is arguably its primary category. Those in red have been chosen for the book club. Click on month to read the study questions associated with the book.
ADVENTURE/TRAVEL
Hohn, Donovan. Moby-Duck: The True Story of 28,800 Bath Toys Lost at Sea and of the Beachcombers, Oceanographers, Environmentalists, and Fools, Including the Author, Who Went in Search of Them.
Millard, Candace. The River of Doubt. (The story of Theodore Roosevelt's exploration of remote regions of Brazil)
Roosevelt, Theodore. Through the Brazilian Wilderness.
ANTI-ENVIRONMENTALISM
Arnold, R. and Alan Gottlieb. Trashing the Economy: How Runaway Environmentalism is Wrecking America. Merrill Press, 2012. 670 pages.
BIOGRAPHY/AUTOBIOGRAPHY/MEMOIR
Breton, Mary Joy. Women Pioneers for the Environment. Northeastern University Press, 1998.
Brown, Tom. The Tracker.
Carter, Asa Earl. The Education of Little Tree. (Fictional memoir)
Douglas, Marjory Stoneman. Voice of the River. (Autobiography by the "woman who saved the Everglades")
Hubbard, Harland. Shantyboat: A River Way of Life, 1977
Huxley, Robert. The Great Naturalists. Thames and Hudson, Inc., 2007.
Janovy, John J. Yellowlegs
Maathai, Wangari. Unbowed. Anchor Books. 2007. (Author is founder of the Green Belt Movement in Kenya)
McPhee, John. Encounters with the Archdruid. Farrar, Straus and Giroux, 1980.
Souder, William. Under a Wild Sky: John James Audubon and the Making of the Birds of America.
CLASSICS
Abbey, Edward. Desert Solitaire. Touchstone, 1990.
Abbey, Edward. The Monkey Wrench Gang. Harper Perennial, 2006.
Baker, J.A. The Peregrine.
Carson, Rachel. Silent Spring. Houghton Mifflin Harcourt, 2012.
Dillard, Annie. Pilgrim at Tinker Creek. 1973. (February 8, 2016)
George, Jean Craighead. My Side of the Mountain. (young adult fiction)
Leopold, Aldo. A Sand County Almanac & Other Writings on Conservation and Ecology. Library of America, 2013.
Melville, Herman. Moby Dick.
Teale, Edwin Way. A Naturalist Buys an Old Farm.
Thoreau, Henry David. Walden.
COMPILATIONS
Coulson, Joseph, editor. Keeping Things Whole: Readings in Environmental Science. The Great Books Foundation, 2003.
Elder, John and Robert Finch. The Norton Book of Nature Writing. W. W. Norton and Company, 2002.
McKibben, Bill. American Earth: Environmental Writing Since Thoreau. Library of America, 2008. (January 11, 2016)
FUTURISTIC/APOCALYPTIC
Boyle, T.C. A Friend of the Earth. (Ecological collapse, satire)
Childs, Craig. Apocalyptic Planet.
Colburn, Theo; Dumanowski, Dianne; and John Meyers. Our Stolen Future: Are We Threatening Our Fertility, Intelligence, and Survival? A Scientific Detective Story. Penguin Books, 1997.
Dick, Philip K. Do Androids Dream of Electric Sheep. (Dystopian novel. The film Blade Runner is based on it)
Weisman, Alan. The World Without Us.
HISTORY
Cronon, William. Changes in the Land: Indians, Colonists, and the Ecology of New England. Hill and Wang. 2003.
Egan, Timothy. The Big Burn: Teddy Roosevelt and the Fire That Saved America. (about the founding of the US Forest Service)
Egan, Timothy. The Worst Hard Time: The Untold Story of Those Who Survived the Great American Dust Bowl.
Mann, Charles. 1493: Uncovering the New World Columbus Created.
McNeill, J.R. Something New Under the Sun: An Environmental History of the Earth. 2001. Read review here.
HUMAN RELATIONSHIP TO NATURE
Dizard, Jan E. Going Wild: Hunting, Animal Rights and the Contested Meaning of Nature. University of Massachusetts, 1994. 200 pages.
Jans, Nick. A Wolf Called Romeo.
Louv, Richard. Last Child in the Woods: Saving Our Children from Nature-Deficit Disorder. Algonquin Books, 2005.
Marris, Emma. The Rambunctious Garden: Saving Nature in the Post-Wild World.
Wilson, Edward O. The Diversity of Life.
MANIFESTO
Dreher, Ron. Crunchy Cons: The New Conservative Counterculture and Its Return to Roots. Crown, 2010. 290 pages.
PERSONAL REFLECTION/EXPERIENCE
Beston, Henry. The Outermost House
Kilgo, James. Deep Enough for Ivory Bills
MacDonald, Helen. H is for Hawk (May 2016)
O'Brien, Dan. Buffalo For The Broken Heart: Restoring Life To A Black Hills Ranch
Peacock, Doug. Grizzly Years, (The author is the original Hayduke from The Monkey Wrench Gang)
Pearce, Fred. Confessions of an Eco-Sinner: Tracking Down the Sources of My Stuff. Random House, 2009.
Whitman, Walt. Leaves of Grass, (poetry)
Williams, Terry Tempest. Refuge
TOPICAL
Animal Intelligence/Emotion
Heinrich, Bernd. Mind of the Raven
Masson, Jeffery Moussaieff. When Elephants Weep
Mowat, Farley. Never Cry Wolf. Back Bay Books, 2001.
Safina, Carl. Beyond Words: What Animals Think and Feel
Biodiversity/Extinction
Adams, Douglas. Last Chance to See, "Conservation couched in humor" (March 2016)
Brown, Lester. World on the Edge
Kolbert, Elizabeth. The Sixth Extinction. Henry Holt and Company, 2014.
Quammen, David. Song of the Dodo
Roman, Joseph. Listed: Dispatches from America's Endangered Species Act. Harvard University Press, 2011.
Ward, Peter. The End of Evolution: On Mass Extinctions and the Preservation of Biodiversity, Bantam, 1994.
Wilson, Edward O. The Diversity of Life
Woodward, Colin. Ocean's End
Climate Change
Berners-Lee, Mike. How Bad are Bananas? The Carbon Footprint of Everything. Greystone Books, 2011.
Kingsolver, Barbara. Flight Behavior, (A novel)
Klein, Naomi. This Changes Everything: Capitalism vs. the Climate. Simon & Schuster, 2015. 576 pages. Read review here.
Mathez, Edmond A.   Climate Change: The Science of Global Warming and Our Energy Future. Columbia University Press, 2009.
McKibben, Bill. The Global Warming Reader. Penguin Books, 2012.
Schmidt, Gavin and Joshua Wolfe. Climate Change: Picturing the Science. W. W. Norton & Company, 2009.
Coastal Issues
Dean, Cornelia, Against the Tide
Ecosystem
Douglas, Marjory Stoneman. The Everglades: River of Grass
McPhee, John. Pine Barrens
Energy
Freese, Barbara. Coal: A Human History. Penguin Books, 2004.
Gold, Russell. The Boom! How Fracking Ignited the American Energy Revolution and Changed the World. Simon & Schuster, 2014.
Kamkwamba, William and Bryan Mealer. The Boy Who Harnessed the Wind: Creating Currents of Electricity and Hope. William Morrow, 2010.
Food/Agriculture
Brown, Lester. Full Planet, Empty Plates: The New Geopolitics of Food Scarcity. W.W. Norton & Company, 2012.
Fedoroff, Nina and Nancy Marie Brown. Mendel in the Kitchen: A Scientist's View of Genetically Modified Foods. Joseph Henry Press, 2006.
Hauter, Wenonah. Foodopoly: The Battle over the Future of Food and Farming in America. The New Press, 2014.
Kingsolver, Barbara. Prodigal Summer, (Fiction)
Kurlansky, Mark. Cod: A Biography of a Fish that Changed the World. 1997
Ozeki, Ruth L. My Year of Meats. Penguin Books. 1999. (Fiction)
Patel, Raj. Stuffed and Starved: The Hidden Battle for the World Food System. Melville House, 2012.
Pollan, Michael. Food Rules
Ronald, Pamela and R.W. Adamchak. Tomorrow's Table: Organic Farming, Genetics, and the Future of Food. Oxford University Press, 2008.
Indigenous Peoples
Marshall, Elisabeth Thomas. The Harmless People, (About the San People of Africa)
Mowat, Farley. People of the Deer
Nelson, Richard K. (various books about native Alaskans)
Sustainability
Fox, Thomas. Green Town, USA: A Handbook for America's Sustainable Future. Random House, 2013. (April 2016)
Humes, Edward. Garbology: Our Dirty Love Affair with Trash. Penguin Books, 2012.
Krasny, Marianne G. and Keith Tidball. Civic Ecology: Adaptation and Transformation From the Ground Up, The MIT Press, 2005. 328 pages.
Meadows, Donella, Jorgen Randers, and Dennis Meadows. Limits to Growth: The 30 Year Update. Chelsea Green Publishing, 2004.
Water
Childs, Craig. The Secret Knowledge of Water: Discovering the Essence of the American West,
Glennon, Robert. Unquenchable: American's Water Crisis and What to Do about It. Island Press, 2010. Reisner, Marc. Cadillac Desert: The American West and Its Disappearing Water. Penguin Books, 1993.
Royte, Elizabeth. Bottlemania: Big Business, Local Springs, and the Battle Over America's Drinking Water
DIFFICULT TO CLASSIFY (I am open to suggestions)
Wilson, Edward O. The Social Conquest of Earth
OTHER RECOMMENDED AUTHORS
Berry, Wendell
Eisley, Loren
Erlich, Gretel (perhaps Solace of Open Spaces)
Gould, Stephen J. (essay collections)
Llewellyn, Robert
Stegner, Wallace
Van der Post, Laurens
Yergin, Daniel (oil and the environment)
If you have a book to recommend for any of the authors above (or any others), please email me at dss@goldenrod.org. Happy reading!